When it comes to taking care of yourself and your family, health is likely of your utmost concern. That's why we at Tyler Insurance Group want to make sure that you have the best Las Vegas health insurance available. Not only do we offer exceptional health insurance plans, but we work with you to help you determine the best plan for your family's needs and your budget.
We understand that choosing a health insurance plan can be overwhelming. Premiums, dependents, deductibles, copays, coinsurance percentages – there's a lot to consider when you're shopping around. Our experienced professionals can walk you through the process of finding the best health plan for you and your family, while helping you understand each of these nuances and what they mean for you, your heath and your wallet.
We can also help you determine if you shop for plans on the Nevada Health Link or on the open market. If you are not subsidy eligible you should consider your options outside the exchange. There is no reason to purchase your insurance on the exchange unless you qualify for subsidy.
Las Vegas Health Insurance Plans
Tyler Insurance Group offers a variety of Las Vegas health insurance plans ranging from:
Individual Health Insurance Las Vegas/Family Plans (thru the exchange or off exchange)
Short Term Plans
Employer Sponsored Plans
Health Savings Accounts
Dental and Vision
Medicare Supplements
Part D Plans
Medicare Advantage PPO and HMO
Dental and Vision Plans for Medicare Recipients
A good health insurance policy can help you and your family not only safeguard your financial situation, but can also help you become healthier. Individuals who have a healthcare plan are more likely to see a doctor regularly for annual checkups or preventative care, rather than waiting until something is wrong to address a possible illness or condition. Additionally, medical insurance coverage also helps give you the peace of mind of knowing that a catastrophic accident, illness or disease won't destroy your family's financial future.
Health Insurance Las Vegas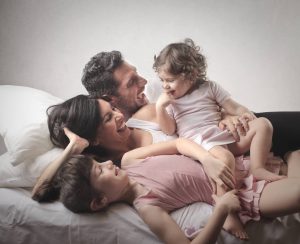 If it's time for you to take some healthy steps toward caring for yourself and your family, Tyler Insurance Group of Las Vegas has the resources and know-how to help you get there. We also provide other insurance policy types, like life and disability, which you can bundle for greater convenience and savings. Your health is your most valuable asset – protect it today by getting Las Vegas Health Insurance.