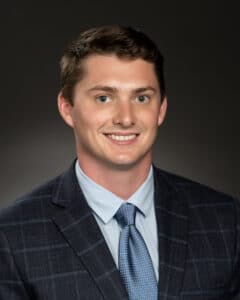 As a Health Insurance and Medicare Advisor, Austin Tyler offers excellence and expertise to his valued clients. Driven to understand each person's unique needs, Austin delivers insightful, customized strategies from plan to execution. 
Since insurance and Medicare issues can be complicated, Austin takes the appropriate time and care to educate consumers and simplify concepts, bringing individuals confidently toward the best insurance plan options. He is approachable and empathetic and passionate about providing distinctive service with unparalleled professionalism, knowledge, and care. 
A charismatic and proven leader, Austin is not afraid to speak up and is always there to listen. Measuring success from an inner scoreboard of values, principles, commitment, and performance, he serves as a trusted advisor who has the client's best interest in mind.    
Austin earned his degree in finance and is currently pursuing his MBA. Originally from Owensboro, Kentucky, Austin enjoys chess, loves to exercise, and wields a winning sense of humor. In his free time, he likes hanging out with his girlfriend of three years and his Australian Shepherd dog, Bentley.