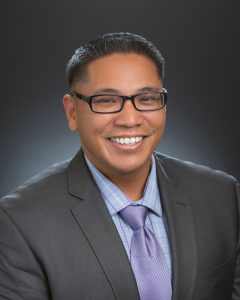 Originally from the San Francisco area, Chris enlisted in the Air Force bringing him to Nellis AFB, NV in 2000. He completed four years of Air Force Active Duty as a Munitions Specialist. Shortly after he attained an Electronics and Computer Science degree. Upon graduation, he worked for several Government Agencies before opening his insurance company in 2013.
Chris began his insurance journey by opening a Farmers Insurance agency but found his passion in Medicare. Following his passion, he sold his Farmers agency in 2017 and solely focused on helping the senior population. Through serving the local senior community his expertise and reputation have broadened his audience to the Las Vegas population on various local news networks.
Chris prides himself in listening to his client's needs and keeping up to date with the latest news pertaining to Medicare on a National, State, and local level.  He also serves as the National Broker Development Manager with the Tyler Insurance Group. As a Manager, he oversees nearly 250 agents and has effectively trained brokers across the country. His goal is to help seniors find a Medicare option that fits their specific needs through education.