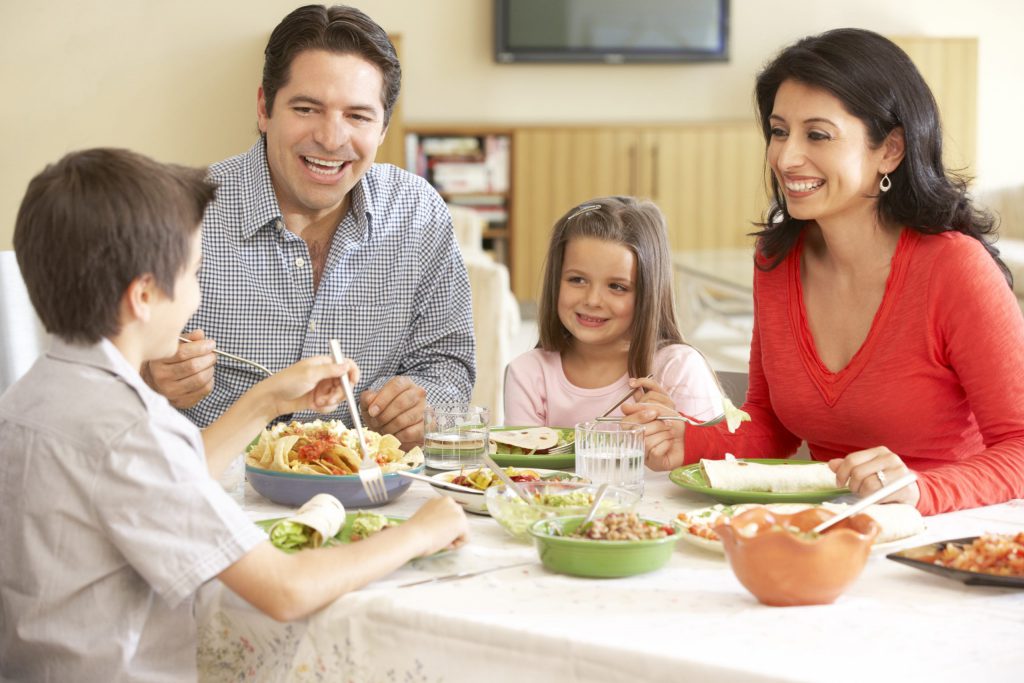 They say you are what you eat, and when it comes to your family's eating habits, that statement couldn't be truer. With nutrition impacting so many aspects of your life – from daily energy levels to optimal learning ability to doctor's visits and health premiums – it's in your best interest to optimize your family's daily nutrition.
Simple Ways to Eat Healthier
Sound tough? It's not really; here are a few simple ways you can eat better as a family – starting today!
Stop eating white.
From rice to bread, "white" tends to mean "starchy and refined." Opt for whole grains whenever possible, including foods like brown rice, whole wheat bread, oatmeal and whole grain cereal. Avoid the super refined stuff like sugary cereals and bakery snacks.
Choose fats wisely.
Fat is a necessary part of your family's diet. But the fat you choose is important. Opt for liquid vegetable oils instead of solid fats like shortening and butter whenever possible.
Don't make separate meals for the kids.
If you're having grilled fish and veggies for dinner, the kids should too! Teach kids to eat whole, nutritious foods; don't reach for frozen chicken nuggets or fish sticks instead of wholesome, non-processed foods.
Cook together.
When you prepare your food as a family, kids will be more inclined not only to eat it, but to learn about the ingredients and what makes nutrition important. Take the opportunity to educate the kiddos on what types of food are important to include in a healthy diet.
Keep healthy snacks around.
Bags of chips and crackers might be simple, but they're anything but nutritional powerhouses. Keep chopped veggies and fresh fruit around for easy snacking. Need a dip? Make one from Greek yogurt for a protein punch. But as always, watch it on the sugar. There is no shortage of sugary foods masquerading as healthy. So remember: fat free or low calorie doesn't equal healthy. And speaking of sugar…
Make fruit dessert.
Your kids might want a sweet fix most nights, but a daily serving of cookies, cakes or pies just doesn't work in a healthy lifestyle. Instead, make fruit your dessert most nights. Get creative on preparing the fruit in a variety of ways (limiting added sugars). For example, sprinkle apples with cinnamon and bake, or eat berries with a dollop of lightly sweetened whipped cream. Mmmm…
Oh, and if money is a little tight right now, learn here how to eat healthy on a budget!
Health is a family affair! How are you improving your family's nutrition?