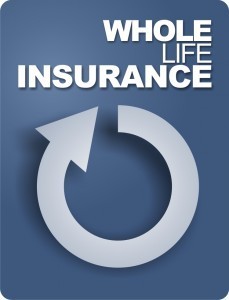 If you're like many Americans, you may be wondering, "is whole life insurance a good idea?" This is a very common question, and at Tyler Insurance Group, we want to make sure you understand your options and choose a life insurance plan that is best for you and your family. So let's take a minute to cover what exactly whole life insurance is and how it works.
In a nutshell, whole life insurance is a life insurance policy that remains in place for as long as you live. These insurance policies are sometimes paid in one lump premium, or paid regularly throughout your life up to a certain age. Whole life insurance also builds cash value as you age, and this equity can actually be withdrawn and used when you need it.
Is Whole Life Insurance a Good Idea for My Family?
To find out if whole life insurance is a good idea for your family, think about your family needs and your budget. The biggest drawback of whole life insurance when compared with term life insurance is that it's more expensive. This is because whole life insurance actually builds cash value that you can borrow against later in life. While it usually produces modest returns, whole life insurance is not just a safeguard for your family, but also an investment for your future. Your policy's cash value, which is the amount of cash value it accrues throughout the life of the policy, can be borrowed against or cashed out in times of financial need.
Term life insurance, on the other hand, gives you insurance protection for a set number of years. This means that, as long as you're paying your premiums, your family or loved ones will have financial protection in the event that tragedy strikes. However, once the term is over, so is the life insurance coverage. That said, term life insurance usually involves much lower premiums, and you can adjust your coverage needs whenever you need.
Whether whole life insurance is a good idea for your family or not, we can definitely tell you that life insurance is! If your family depends on you financially, it's important to make sure that they're covered in the event that you're no longer around. After all – you've taken care of them this long; don't you want to make sure you can continue?