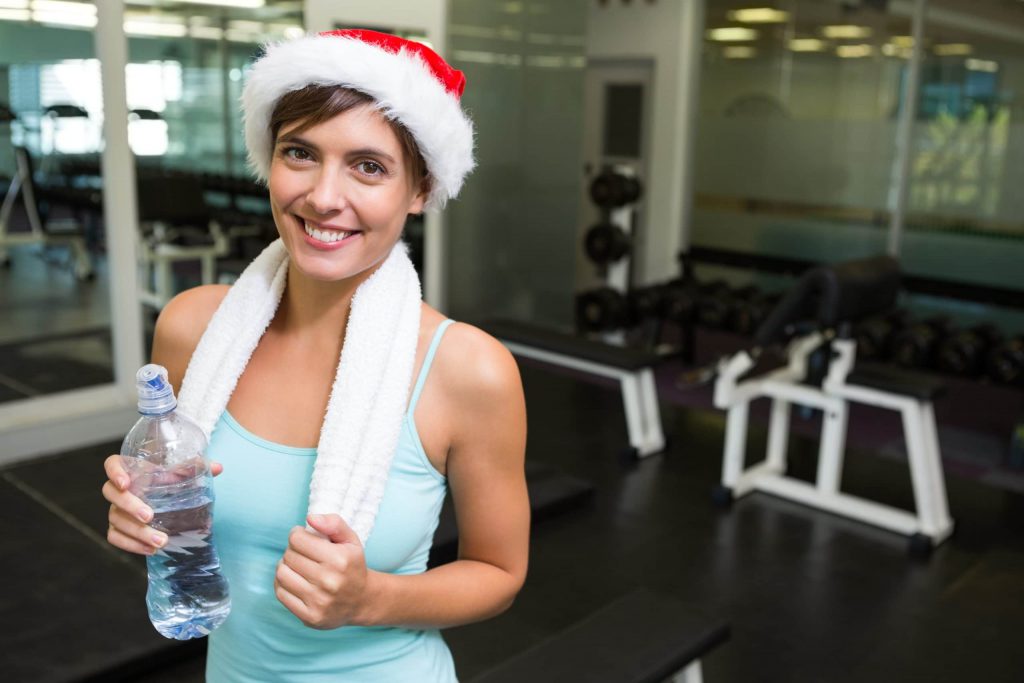 Halloween has come and gone, and that means the holiday season is just about upon us. This is the time of year when it's pretty easy to let your health take a backseat. After all, the holidays are a busy time filled with food and fun, so it can be tempting to overeat and skimp out on the exercise this time of year.
Holiday Season Health Tips
Here are a few ways to keep things healthy:
Be Festive About Exercise
You may not be feeling like getting up to go to the gym Thanksgiving weekend, but that doesn't mean you need to be a couch potato either. Keep your workout festive and family-oriented by registering for a Turkey Trot run or other local race or event. Your family will love it, and you'll be sure to feel the holiday spirit while you're sweating!
Celebrate Outdoors
No one says yuletide fun has to happen inside. In fact, a day of sledding, skiing or other outdoor play might be the perfect way to enjoy the holiday season. And some hot cider afterward will be well earned.
Plan the Menu
Holidays always seem to be about indulging in rich (read: unhealthy) foods. But planning your menu ahead and including several healthy dishes – like delicious roasted vegetables and lower fat/sugar desserts – can help you keep your eating in check.
Save the Sweets
This time of year, candy and sweets turn up everywhere – at work, at school and even as samples in the grocery store. Save the sweets-eating for a special occasion – like Thanksgiving dessert or a holiday party. You'll enjoy the treat even more if you haven't been eating them on a daily basis.
See the Doc
We're heading toward the end of the year, so if you haven't visited your doctor for preventative care, like physicals and certain screenings, now is the time! This time of year just gets busier so make an appointment now to ensure you use your medical benefits before the year is over!
How are you making this holiday season healthy?